Mound Key Real Estate
Posted: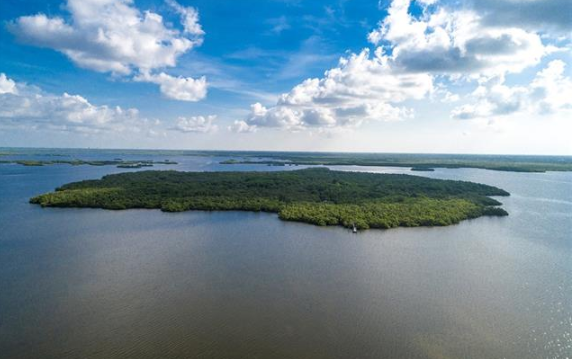 For anyone desiring to purchase a small portion of a private island, particularly one that is steeped in history and legend, Mound Key real estate may well cater to your interest.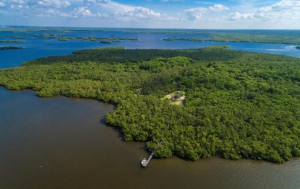 Several weeks ago, the family which, for several generations, has owned some nine acres among Mound Key announced their intention to sell the property which is located in Estero Bay near the mouth of the Estero River. The island is only accessible by boat and theres little to be found here beyond a small pier and some walking paths. The island is only inhabited by goats which help with the gardening, yet be assured there is much more to this Mound Key real estate than meets the eye..To put that in proper context requires some explanation as to Southwest Florida's earliest of known inhabitants; the Native America tribe known as The Calusa.
For thousands of years, The Calusa flourished along the coastal areas of Southwest Florida. In fact, as a civilization, The Calusa persisted longer and withstood conquest longer than any other Native America people. Though they harvested no crops nor cultivated livestock, they drew all sustenance needed from local waters and lands. They were advanced in their engineering of architecture, creating abodes that could house thousands at a time, and they also developed sea walls, canals, intricate tools, vessels enabling them to venture as far South as Cuba. They were also creative in producing jewelry, pottery and ornate ceremonial masks. So much of what we know about The Calusa comes from artifacts and historical documents of adventuring Spanish. The term "Calusa" actually derives from a Spanish expression which means "Fierce People."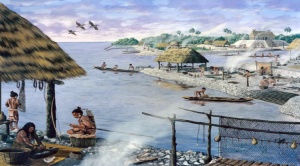 And indeed, the Spanish exploration into the new world would often be thwarted by this tribe. Ponce de Leon's famed quest for the Fountain of Youth met its end after he died from injuries sustained from a Calusa arrow. It is also said that the Calusa were so feared by other tribes in Florida, they would deliver annual tributes as a way of keeping the peace. The Calusa would eventually establish a peace treaty with the Spanish which ultimately led to their vanquish. Interactions exposed them to diseases like small pox and measles. After millennia of civilization, they virtually disappeared by the 1700s.
Understand all this and you can begin to see the significance in this bit of Mound Key real estate for sale. The island was actually created by the Calusa. It came into existence from the massive discarding of shells by these mound builders. Mound Key was not only regarded as the sacred, ceremonial capitol of The Calusa Nation, it is also the site of the very first Jesuit mission the Spanish established in the new world.  The majority of Mound Key exists as a state-protected archaelogical site, yet there are nine acres which can be privately owned, with six acres suitable for development. The property is selling for $2.9 million, which is rather cheap for a private island steeped with so much history.
Current owners are hoping that either the state, or a university, or institution like National Geographic will express interest in purchasing the property. No matter who purchases, current owners have expressed hope that the buyer would be inclined to share the rich history of the island with visitors, suggesting that it would even be ideal for a hotelier that offered guided tours of the terrain where artifacts continue to be discovered.
The opportunities involving this Mound Key real estate will be the subject in an upcoming episode of Selling Private Islands broadcast on the AWE network. For more details on the property, simply click on the image below.
 If interested in purchasing Mound Key Real Estate, contact me by submitting the form below:
Other Estero Real Estate for Sale